Turbo VPN provides you various payment options to offer you a superior purchase experience.
You can pay for your orders using any of the payment methods listed below:
1. International and local debit and credit cards can be used as payment methods for purchases on our website. Alternatively, you can choose PayPal to make the purchase.

2. You can purchase Turbo on Google Play using payment methods from your Google account. If it's your first time making a purchase, your payment method will be added to your Google account. Available payment methods vary by country, please click here to find the payment methods you can use.
For example: Available payment methods in US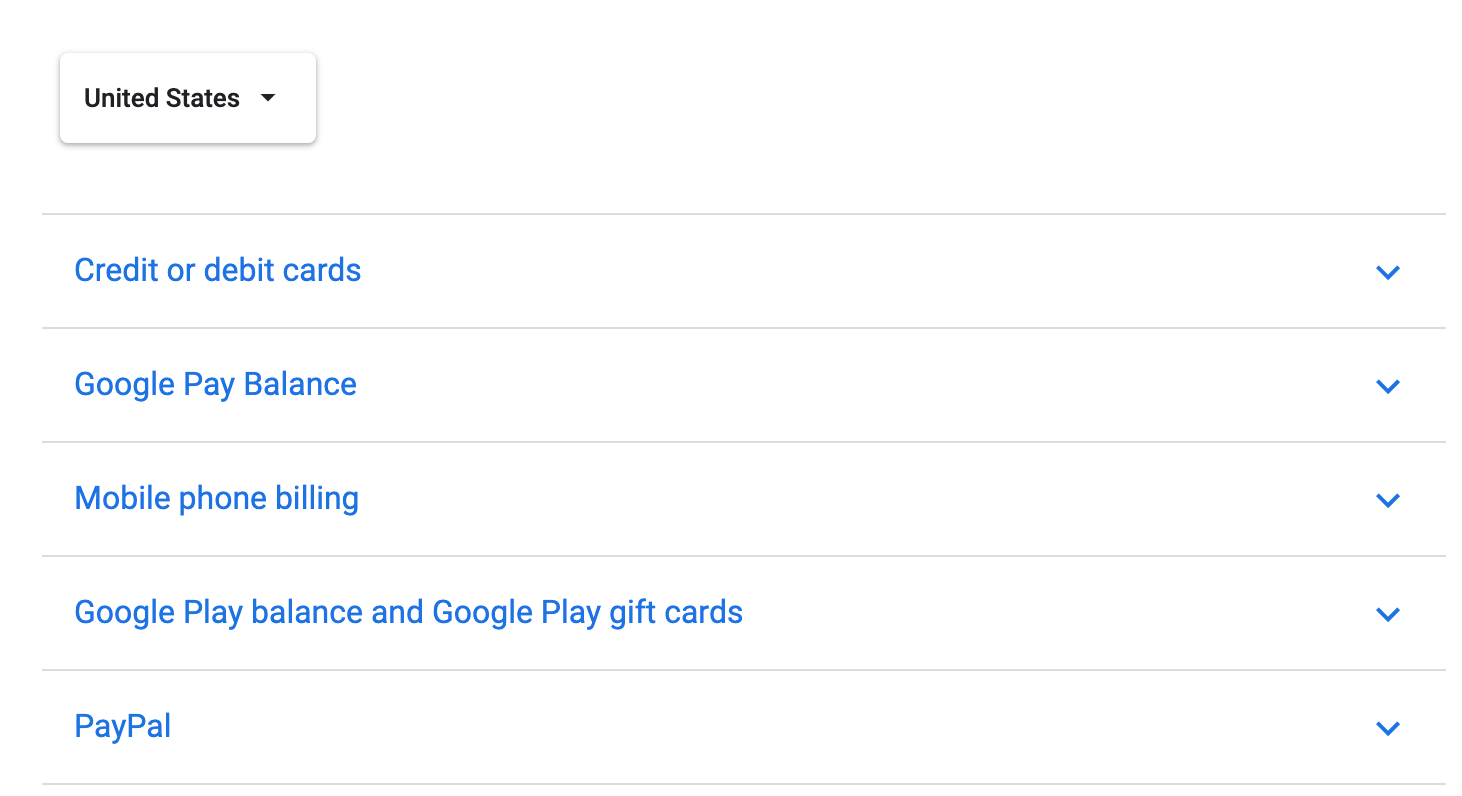 3. You can purchase Turbo on App Store with payment methods that you can use with your Apple ID. You can typically use these methods with your Apple ID:
If you can't make purchases or update apps, including free apps, you need to update your payment method or add a new one. If you already verified that a payment method is available in your country or region and you're still having trouble, learn more.