Despite the fact that Disney made a concerted effort to prevent VPNs from functioning with the streaming service, certain VPNs could circumvent the VPN restriction and Turbo VPN is one of the few.
Turbo VPN has a vast network of servers located in the United States and the United Kingdom that unblocks Disney Plus. It has high connection speeds, allowing for buffer-free streaming to take place.
Turbo VPN is the most dependable VPN service available, and it provides great speeds. The pleasure of watching Disney Plus movies and television programs in high definition may be marred by buffering if your VPN connection speed is too poor. With Turbo VPN, you can watch material in the best possible quality without experiencing any delays – it is the fastest free VPN currently available on the market. This service has gained popularity among streamers because of its robust unblocking features, which will allow users to watch Disney+ from anywhere in the world.
However, please be reminded that certain VPNs can only access Disney Plus via specific server locations, so if one place doesn't work, try a new server location until you get it to work.
Watch Disney Plus on your Android or iPhone
You're looking to watch Disney Plus on your smartphone. We've got the details covered in the steps below:
Choose and install a trustworthy Turbo VPN.
Download and install the VPN on your router or on a laptop that has the capability of creating a mobile hotspot.
Establish a connection with a server at a Disney Plus location.
iPhone users may get the Disney Plus software from the App Store, which is available for free.
Google Play Store users may get the Disney Plus software, which is available for Android devices.
Access your account, explore the collection, and take pleasure in the experience.
Android Device: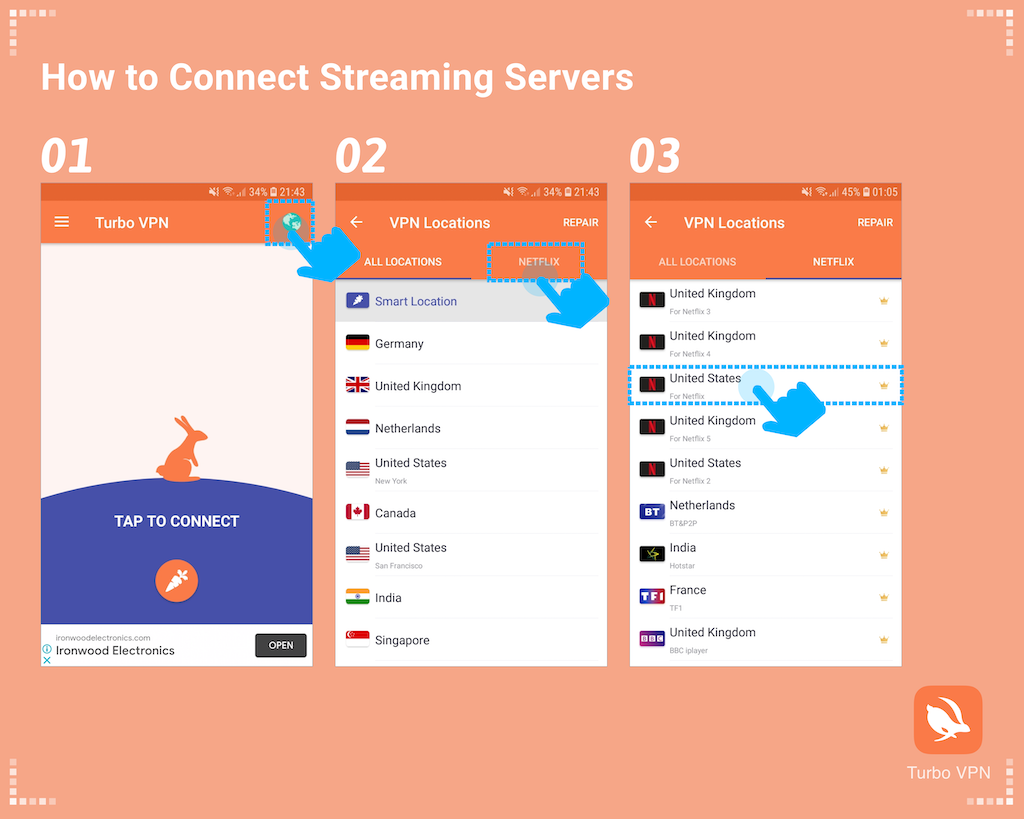 iOS Device: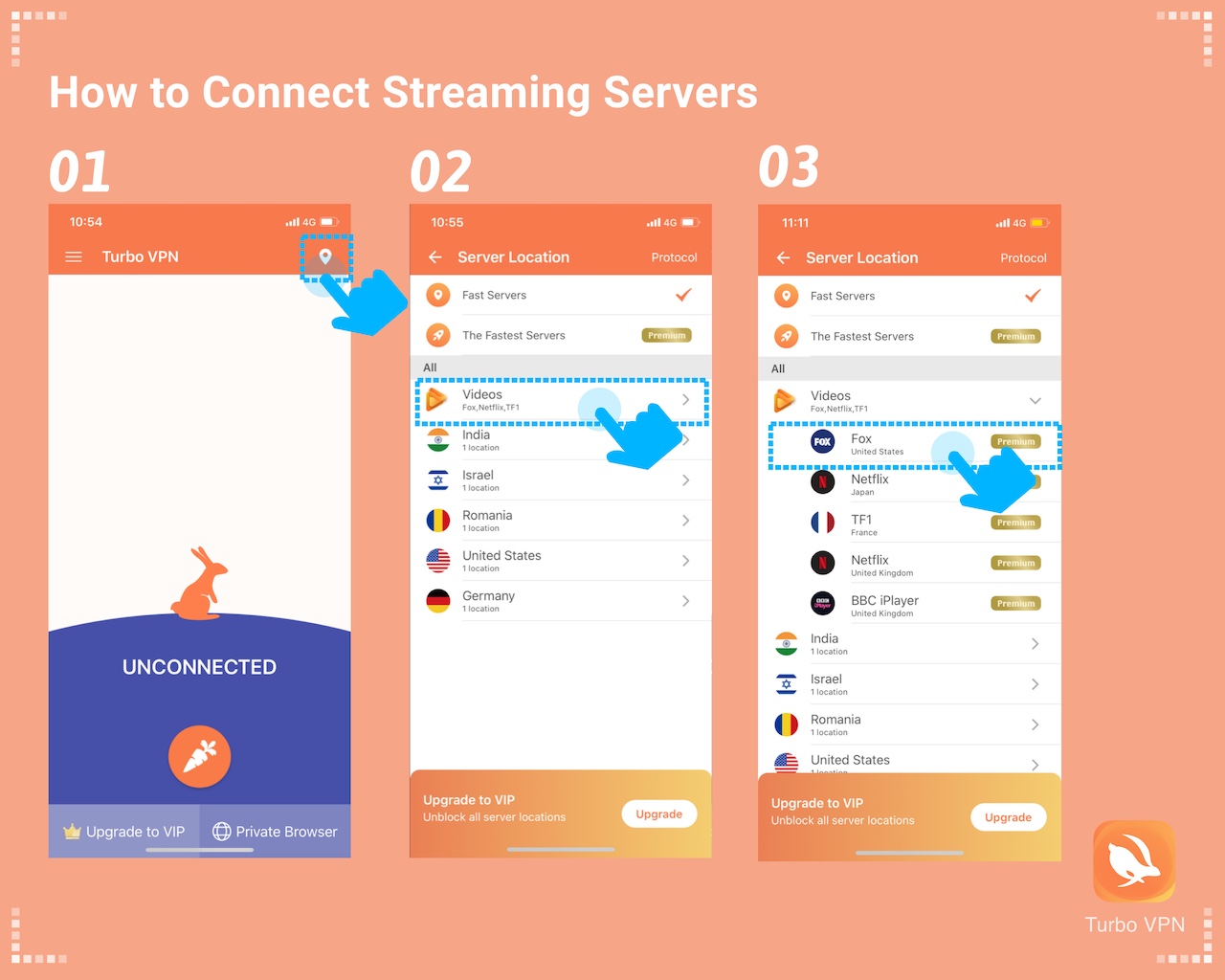 Watch Disney Plus on your Mac and Windows
If you want to watch your favorite programs and movies on Disney Plus using your computer, we've detailed the steps you need to do in the following section:
Download and install a reputable Turbo VPN on your computer's hard drive.
Establish a connection with a server at a Disney Plus location.
Open your browser and go to the Disney Plus website.
If required, log in or establish a new user account.
Look through the catalog, choose a performance, then sit back and relax!
Mac Device: